Why Magnetic Lashes are the Best False Lash Extensions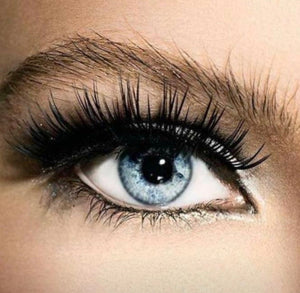 Magnetic Eyelashes and Why They're the Best False Lash Extensions
As we all know, choosing the right eyelash extensions is crucial. Poor quality eyelashes easily stand out and can become the focal point of your face in a less-than-desirable manner. Instead, your want to find the best false eyelashes, those that remain in place and look as natural as possible while enhancing your look. If you're going to invest in a killer set of false eyelashes, you will want to know what design qualities to look out for.

What makes for the best false eyelashes?
When choosing from the variety of options on the market, the best products are:
Natural looking

Long lasting

Easy to apply

Create a stunning look
Lash extensions are available from a wide range of manufacturers. They also come in a variety of styles available to meet most people's needs. Everyone wants fantastic looking lashes – whether achieve that look from lengthening products or lash extensions. 
But, some products take it to the next level...

Why Magnetic Eyelashes are the solution you've been looking for
When nothing but the best eyelash extensions will do, there's only one real contender: Magnetic Lashes. These are a more advanced product, designed to be easily applied, but offering an incredible amount of volume while looking natural. 
There are a variety of benefits to Magnetic Lashes:
They are super easy to put into place

. There is no glue necessary to do so. This is important. For many people, glue makes the eyelashes look out of place. And, it can be hard to apply properly to ensure the glue isn't noticeable.

They are long-lasting. Magnetic lashes can be worn up to 50 times. This is significantly longer than most other types of products.

The top brands also offer a lash extender. In fact, this is pretty unique to True Manes! The result is a true full lash. The extender is added to the inner corner of the eye to create this stunning look.

How Do They Work?
Once you put them in place, they only adhere to the other lashes and your lash line using very tiny magnets. These are virtually invisible – no one sees the magnets, but they are strong enough to keep the lashes tightly in place. What makes them the best eyelash extensions is just that – they stay in place, look very realistic, and they are so easy to put on!
High-quality eyelash extensions add beauty and depth to your look, but only when they are properly put into place. With the help of magnetic eyelashes, you can choose the volume and look that's perfect for you. There's no need to worry about glue or the lashes pulling. 
These are the best false eyelashes for everyday use, special events and parties, so you'll want to make sure these top quality Magnetic Lashes are securely in your beauty arsenal. 
Want full volume lashes that
are super easy to apply?

Social media post:
Why are Magnetic Eyelashes in such high demand? Find out why they're THE best false eyelash extensions on the market > <insert link to blog>

External link: 
https://www.facebook.com/lindsay.w.smith.16/videos/10159596799725468/UzpfSTM2NDEzNzIwMzc1MDMzMzo5ODIwMzgxNzg2MjY4OTY/


Meta description
In this blog post, you'll find out why Magnetic Lashes are so popular and have become known as the best false lash extension. Read it >